How Real-world Data from Medical Registries Enables Real-world Evidence to Support Launched Products

Access Your Copy of the White Paper
Novartis collaborated with Verana Health to support real-world evidence generation for BEOVU® and to conduct postmarketing safety evaluations using data from the IRIS® Registry (Intelligent Research in Sight).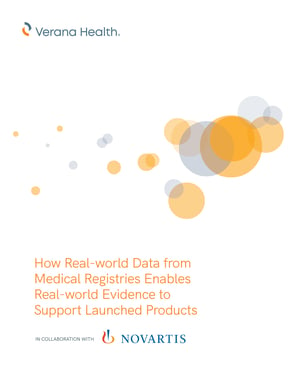 This white paper includes:


Details on the unique value of real-world data derived from medical registries
Featured research projects with Novartis that ranged from understanding demographics and clinical characteristics to monitoring treatment patterns and safety surveillance
Ways life sciences and researchers can leverage this FDA-accepted data source
Complete the form to access your copy.
Please do not send any Protected Health Information (PHI) when submitting this form. This form is not encrypted and it is not a suitable method for transmitting PHI. Any PHI sent to Verana Health via this form is deemed to be authorized by the subject of the PHI.